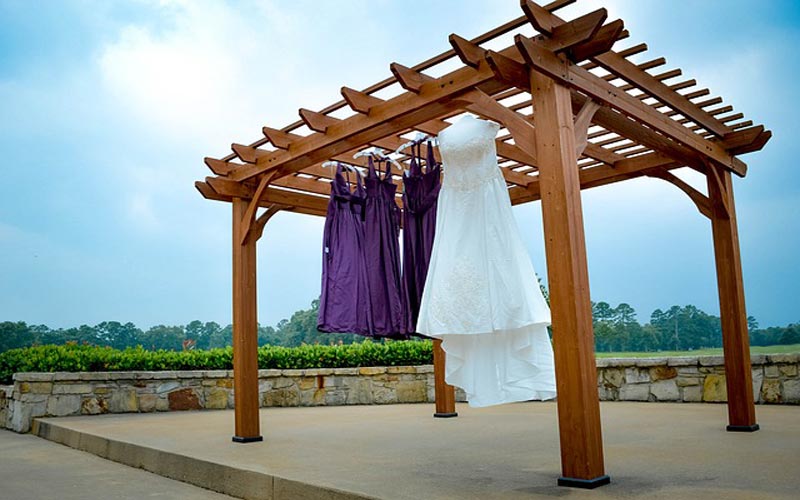 Benefits of Personalised Robes
When you're looking for bridesmaids gifts before your wedding day arrives, you will no doubt be pulling your hair out. After all, what could you possibly buy them that would ever be enough to repay them for their time and support? However, there is one option that more and more brides-to-be are discovering as the best gift for bridesmaids. Here are a few of the many benefits associated with choosing a personalised robe for your bridal party.
Unique
Rather than buy bridesmaids gifts that are generic – such as soaps, gift hampers, and vouchers, you can opt for something that no one else will have. Personalised robes are a unique gift into which you've put a lot of time. What's more, it's a reminder for years to come for your best friends that they were an integral part of your big day.
Affordable
As you know, preparing for your wedding is expensive. In fact, according to the Bride to Be Magazine, the average Australian wedding now costs around $65,000 – a significant increase on even just a few years ago. With this in mind, it's always in your best interests to hunt for bridesmaids gifts that won't break the bank, but will be enjoyed all the same. Personalised robes fit that bill perfectly. Even though your bridal party will adore them, they are a far cheaper alternative to other bridesmaids gifts on the market.
High-quality
Personalised robes make great bridesmaids gifts because they are high-quality. The majority feature satin fabric, which adds a touch of luxury, all the while making your bridesmaids feel special. While you could choose a towel robe, it's evident that a personalised satin number is going to be a far more classy and elegant option for your bridal party.
Multi-use
The benefits of personalised robes are far-reaching, but the most standout benefit is how versatile they are. Not only can you give them as a bridesmaid gift, but your bridal party can also wear them during your pamper sessions, or for their own use at home. Everyone needs a luxury robe, so if you're able to provide your friends with one that lasts for many years to come, it makes it all the more rewarding.
Photography
Capturing your special day in photos helps you to remember the moment for many years to come – even as your memories fade. However, wedding photography has now begun to incorporate more than just that lucrative "I do" moment. If you were to provide your bridesmaids with personalised robes, it's another photo opportunity you don't want to miss. If you take a look online, you are bound to notice hundreds of different photo shoots featuring bridesmaids in satin robes. With a broad color palette but a similar style of gown, it makes for an exciting photograph with your nearest and dearest together.
What's more, with the average wedding photographer price in Australia hitting close to $4,000, according to ASIC's MoneySmart, there's every reason to get your money's worth.
Finding bridesmaids gifts is incredibly challenging, but once you realise personalised robes offer many benefits, you'll be snapping them up right away. Remember, to personalise a robe takes time, so it's a good idea to purchase them a little while in advance.